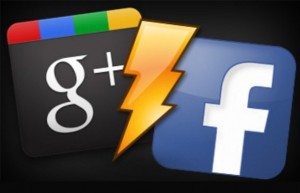 Behind the lack of engagement are Google's difficulties in differentiating Google+ from Facebook.
While Google+ has some original features—including "Hangouts," which lets people start a video conference with up to 10 people—analysts and some consumers say the distinction isn't enough to lure Facebook members away and persuade them to build a network of contacts from scratch on Google+.
"Nobody wants another social network right now," said Brian Solis, an analyst at social-media advisory firm Altimeter Group. For those who already use Facebook, "Google hasn't communicated what the value of Google+ is," he said.
Google+ "does not have the same degree of vibrancy that Facebook, Twitter or even Pinterest has at the moment," said David Cohen, an executive vice president at Universal McCann, a media buying unit of Interpublic Group of Cos. that helps big marketers spend ad dollars. "Without active engagement, it will not be as attractive to advertisers."
from WSJ by Amir Efrati