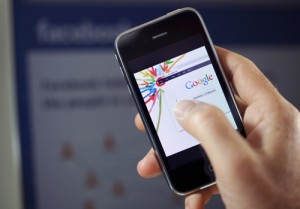 Bradley Horowitz, a Google VP of product management, said Google+ is designed to be more than a destination site and, as a result, is "extremely hard for any third party to measure." Rather, he said, G+ acts as an auxiliary to Google services—such as Gmail and YouTube—by adding a "personal" social-networking layer on top of them.
For example, G+ members who search on Google.com can now get personal results that include content from G+.
Mr. Horowitz declined to share data about how much time people spend on G+ but said "we're growing by every metric we care about." A Google spokeswoman said comScore's data is "dramatically lower" than Google's internal data.
Google has much at stake as it spends heavily on newspaper ads and commercials to promote G+, including a TV spot involving The Muppets that ran during the Academy Awards. The company's main financial goal of G+ is to obtain personal data about users to better target ads to them across all of Google.
from WSJ by A. Efrati