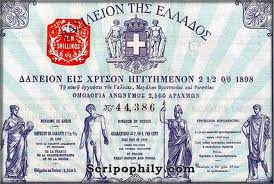 The Greek government will announce early Friday the results of investors' participation in the country's ambitious debt-restructuring plan, known as the private-sector involvement, or PSI, a person close to the finance ministry said Thursday.
The deadline of bids is Thursday at 8 p.m. GMT.
Greece is optimistic the participation will surpass 75%, people involved in the process said. "The participation will be quite substantial," one person said. "The target is to hit 80%."
Asked if Athens will enforce collective-action clauses, he said: "We will have to see the final number and we will then decide in agreement with our partners in the euro zone." However, another person close to the process said that activating the CACs "is almost certain."
Greece has said it wants participation as high as 90% to proceed with the bond swap. But analysts say it will be difficult to hit that target.
from WSJ by Costas Paris and Nektaria Stamouli