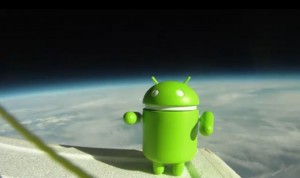 The aerospace giant Boeing is working on an highly-secure Android-based smartphone which should be released later this year.
The idea of the company is to develope a trusted mobile device that will serve the US Government Defense and Security market, with the highest level of security availabe but at a lower price than competitors (the current market price for this kind of devices is around $20,000).
Brian Palma, vice-president of the Boeing's secure infrastructure group, said that they chose an Android-based system because the customers want to have access to the same popular applications they are used to have on their private devices, while knowing that their communications are secure and with Google's OS accounting for over around 50% of the U.S. smartphone market, the little green robot seemed the best choice.
Even if the "Boeing-phone" probably won't be sold by local cell phone stores, the fact that even the aerospace company is jumping into the smartphone business, underlines the profitability of this market and maybe in the future we'll see more firms following the Boeing example, diversifying their business portfolio and jump on the smartphone train.
Source: National Defense Magazine