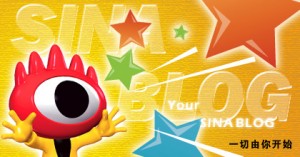 Two of China's top online communities lifted government-imposed restrictions on Tuesday that signaled to hundreds of millions of Chinese Internet users that Beijing will crack down to keep its traditional grip on political discussion.
The restrictions, imposed on Saturday in response to unsubstantiated rumors last month of a coup attempt in Beijing, affected Twitter-like microblogging services that have become increasingly important nationwide outlets for information and social interaction.
The nation's two largest microblogging operators, Sina Corp. and Tencent Holdings Ltd., at 8 a.m. Tuesday allowed users to resume commenting on one another's posts after a three-day outage. The commenting function is a key feature for the two companies' hundreds of millions of users, allowing for fast-paced and freewheeling online conversations, and the weekend move to halt comments was harshly criticized by some members of China's voluble online community.
Thousands of users rushed in to fill the three-day gap in commenting on the services, which are called weibo—or little blogs—in Chinese. "Freedom has been restored again!" commented Sina Weibo user writing under the handle Sheep Out to Pasture 1988.
Abstract from WSJ by Loretta Chao and Josh Chin