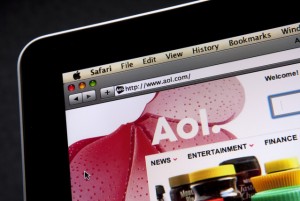 This early morning AOL announced it will sell more than 800 patents to Microsoft for $1.056 billion in cash and will also grant to the Redmond giant a non-exclusive license for the rest of its large patent portfolio.
The company's shares raised 35% to $24.77 in premarket trading after the announcement and spiked nearly 45% during afternoon trading.
AOL said, through a statement of its CEO Tim Armstrong, that it would return a "significant portion" of the sale proceeds to its Shareholders. "The combined sale and licensing arrangement unlocks current dollar value for our shareholders and enables AOL to continue to aggressively execute on our strategy to create long-term shareholder value."
The deal can thus come as a useful reprieve for Armstrong, who is facing pressure from the activist investor Starboard Value that owns 4.61% of AOL's stock and is mounting a proxy campaign to win seats on the company's board.
In a February letter to AOL's board, Starboard itself called for the company to take action and "unlock value" (almost but not quite the same words used by Armstrong this morning) in part highlighting an underutilized portfolio of more than 800 patents covering areas of e-commerce and search advertising.
Would this deal be enough to fight back the shareholders offensive?