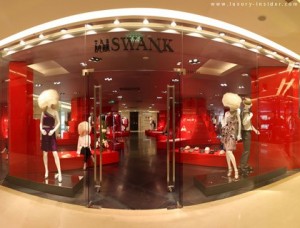 Hong Kong's luxury retailer The Swank, which operates multiple fashion brands in Hong Kong and Beijing, including Brioni, Sonia Rykiel, and Roberto Cavalli, is planning expansion to second- and third-tier cities.
According to Tony Lam, the retailer's general manager, in 2012 The Swank will open its first stores in Xi'an and Hangzhou, and the motivation for such plans are that sales at the company's Beijing store have grown by 25 percent annually since it opened in 2009.
Frost & Sullivan Inc, a US market consultancy, reports that China's luxury consumption in 2010 reached nearly $35 billion and has a compound annual growth of 26 percent.
The number of Chinese people willing to spend money on luxury goods will grow over the next five years from 40 million to 160 million, mainly in second- and third-tier cities.
In 2010, 21.7 million Chinese had an annual disposable income of more than 100,000 yuan. By 2015, it is conjectured that 54 million people will.  By that time, China is also expected to overtake Japan as the world's second-largest consumer of luxury goods, and luxury consumption will reach 570 billion yuan.
Abstratct from redluxury.com