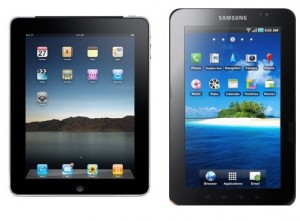 Samsung Electronics Co.'s accelerated changeover of its cellphone products to smartphones produced a financial stunner—a bigger expected profit in the first quarter, usually the worst time of the year for technology companies, than in the fourth.
Samsung, the world's biggest technology company by revenue, on Friday told investors that it expects its operating profit for the January-March quarter to be between 5.6 trillion won (around $5 billion) and 6.0 trillion won.
That would beat its quarterly record 5.3 trillion won operating profit set in last year's October-December quarter and be nearly double the operating profit of last year's first quarter.
Abstract from WSJ article by E. Ramstad