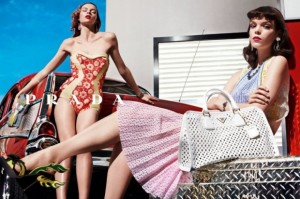 A weak outlook for Italy's economy has done nothing to damp the prospects of its pioneering luxury goods industry, where sights have long been set on international expansion.
Prada this week was the latest in the sector to report stellar full-year results. Profits soared 72 per cent to €432m on surging sales of its handbags and shoes to Asian shoppers and store sales grew 23 per cent
Salvatore Ferragamo and family-owned Versace have both reported record results on sales to Asian, Brazilian and US consumers. Moreover, they remain optimistic for next year because of their global reach.
Gildo Zegna, chief executive of Italy's Ermenegildo Zegna, says the "pioneering spirit" of Italian luxury goods entrepreneurs is proving their greatest strength. Zegna is today one of the biggest menswear luxury brands in China and Mr Zegna is already planning his next dream store opening. In Havana.
Source FT.com